Making and Keeping Friends
Here at Metro East Therapy, one of our more popular services that we are pleased to offer are our Social Skills groups. Who is the type of child who would benefit from participating in a social skills group you may ask? It is the child who has a hard time making and keeping friends. The child who struggles to understand perspective. It may even be a child that struggles to understand humor, and consequently will misinterpret the message or misuse a phrase they have heard.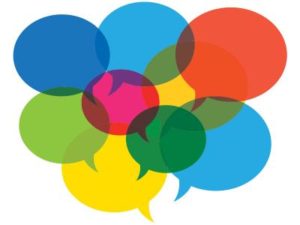 But my child does not have Autism
Not all children that struggle with social language have a diagnosis of Autism, which of course is a clinical trademark of a child on the spectrum. Children with a diagnosis of ADHD, language impairment, learning disability, executive functioning difficulties, or even anxiety can struggle with social language; some children do not have any of these, yet problems still persist.
Why social skills are important
When a child struggles to appropriately engage with peers in his/her environment, they are at risk of becoming socially isolated. Social struggles can manifest in numerous ways. While one child may struggle to initiate a conversation, another may struggle to sustain an appropriate conversation. Some children struggle with perspective. For this child, they may think in a "black and white" world, where there is little room for mental flexibility. They also may have a tendency to police other children, while failing to realize that they aren't following the rules either. As adults, we recognize that in order to be socially "appropriate", we must follow these "social secrets". Think about it! Whether you are forcing yourself to make small talk with someone in your office or listening to a friend complain about a problem that really doesn't effect you, we all have "faked" interest and sincerity in these circumstances. That's because we recognize these implicit "rules" and unconsciously follow them so as not to offend our peer. When a child struggles to tune into these incredibly subtle social secrets, redirection needs to be conveyed in a direct, or explicit, manner.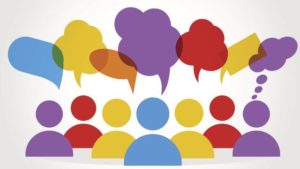 How can you help your child?
If you have noticed your child struggling with social aspects of language, there are many things you can do to help. One of the most critical pieces to the puzzle, is teaching your child how to critically think their way through a social situation. Michelle Garcia has some great resources if you are in the market for literature (click here for her website). I have found the most success when children have an opportunity to role-play. They need more than just basic instruction, they need to practice it! Another great idea is to use clips from popular shows that demonstrate an example of the skill needing to be modified; this gives the child an opportunity to view how they may look from an outsider's perspective. Some of my personal favorite clips are from Family Matters (think Steve Urkel!), virtually any clip of Sheldon Cooper from the Big Bang Theory, or even clips from Curb Your Enthusiasm with Larry David for older teens (like this!)  If you can't readily find any clips on Youtube, you can easily point out social nuances while watching T.V or a movie with your child. It's important to go beyond "How do you think he felt when…", dig a little deeper! "How was he being a flexible thinker?", "How would you have handled it?", "I wonder why he did…". This forces your child to think on a more introspective level about their own actions, and hopefully begin to analyze social situations more closely in the future.
The reality is that we ALL miss social cues from time to time. The goal of working on social skills with your child should not be to make them "perfect" in social situations. The goal should be to develop critical thinking skills. We want a child to be able to problem solve their way in various social contexts. Sometimes it is trial and error. Sometimes it is a swing and a miss. Expectations evolve with age, too!
How Metro East Therapy Can Help
Despite a strong effort, sometimes caregivers feel their child is still missing the mark. The beauty of a social skills group, is that a child will be placed in a group that will push him/her to shift thought processes. For example, it is not uncommon in a group to have at least one child who is uncertain how to engage in conversation, while another is perhaps too engaged. In these circumstances, the more reserved child is forced to come out of their shell, while the more social child may be forced to learn patience and the value of conversational exchanges. Our feedback from parents has been tremendous, but more importantly the children love to come.
If you feel as though your child would benefit from participating in a social skills group, give us a call! You can also find more information here: more group information
Until Next Time,
Maggie Block, M.A. CCC-SLP, CDP